Crowns and Bridges Lake Stevens, WA
Looking for tooth restoration? South Lake Family Dentistry offers dental crowns & bridges in Lake Stevens, WA to help restore your smile.
What Are Dental Crowns and Bridges?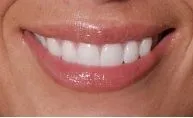 There are several methods for restoring lost or damaged teeth. Two popular options in Lake Stevens, WA are dental crowns & bridges. Learn more about these methods that Southlake Family Dentistry provides and how they can benefit you below.
Dental Crowns
A dental crown is a cap that goes over your natural tooth or an implant. It is the same shape and color as your natural teeth, helping them to blend in better. You can gain the following benefits through dental crowns.
Correction of dental issues: Crowns are used to help correct visual alignment issues, gaps, damaged or misshapen teeth, and discoloration.
Protection from potential issues: If a tooth is weakened or in danger of decay or damage, a dental crown can help keep it safe. They are often used for this purpose after a root canal.
Long-lasting solution: Crowns are durable and strong, allowing them to provide these benefits for a long time.
Dental Bridges
Dental bridges are used to fill in or bridge a gap between teeth. They are made from artificial teeth that are supported by healthy teeth on the side or sides of the gap. Unlike dentures, which are removable, bridges are fixed and can only be removed by a dentist. Some advantages that dental bridges provide include the following.
Visual benefits: Dental bridges help to keep your smile looking healthy and beautiful. Additionally, they help to keep your natural face shape as they help prevent bone loss in the jaw.
Protect natural teeth: When you're missing teeth, the teeth on each side of the gap can shift, become loose, and cause further problems. Filling in the gap helps keep the teeth you have left in place.
Improved chewing and speaking: Tooth loss can impact your ability to eat your favorite foods. It can also interfere with your speech. Replacing missing teeth with a dental bridge can help you eat and speak normally.
Want to know more about crowns, bridges, and other restorative dentistry options we offer? Call South Lake Family Dentistry today at (425) 334-9600! Our Lake Stevens, WA, dentist would be happy to discuss dental restorations with you.